… a sweet baby Kai is on his way! And, boy, are we excited for his arrival. Months of brainstorming and preparation finally came down to one beautiful Saturday when we -along with Simply Irressistible– threw this fabulous baby shower for our dear sister and mommy-to-be Yanti.
We opted for a brunch meal at Yanti's favorite restaurant Wahoo! Grill – located in eclectic Decatur with the most gorgeous garden area and top-notch food. It was wonderful having all the ladies gathered together to celebrate her most exciting moment. Yanti said that she "feels SO much love" going around for her and her baby – and of course she was right!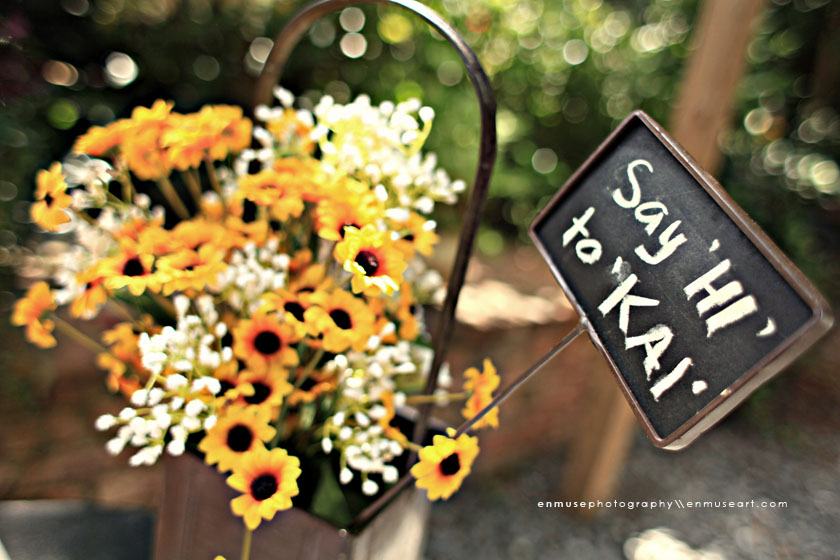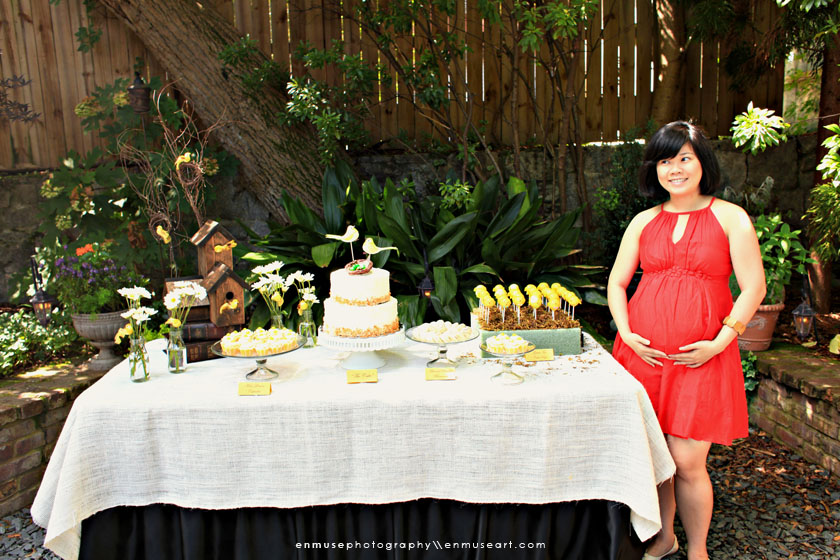 To make the most out of our setting, we chose a "birds-in-the-garden" theme for the party decor. The cake table was our focal point to pull together the rest of our detailed decorations. Our dear friend Yoannita Suhardi from Simply Irressistible lent us her magical touch on the beautiful-for-the-eyes and delicious-for-the-soul birds-themed cake, adorable cake pops, as well as yummy macaroons and mini lemon cupcakes.








Location, location, location. You've all heard that before – but along with a beautiful location, another important factor is their service. Our experience with the owner of Wahoo! Grill, their special event manager and the servers were excellent. This venue exceeded our expectations and, of course, it doesn't hurt that it's very picturesque.










So where did the ladies find their "happy place"? Why, around the desserts, of course. Our favorite was definitely the yellow birdies cake pops. And speaking of birds, can you see the little green birds camouflaged between the daisy stems below?